Space Center Houston (NASA) Tour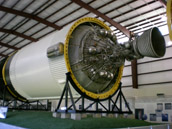 A tour of Space Center Houston (NASA) includes a tram ride to the former mission control, the astronauts training building, and a Saturn V rocket, watching an IMAX film "To Be An Astronaut," walking through a shuttle mockup, seeing the movie "Blast Off," a NASA briefing, seeing the movie "On Human Destiny," and the "Starship Gallery" history museum where you will be able to touch a moon rock. Space Center Houston has a cafeteria with about 2 – 7 counters open at one time offering vegetarian, soups, salads, Mexican, Asian, Italian, and American cuisine.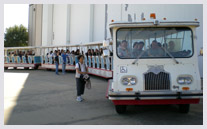 Transport is only the transportation to and from hotels or locations from within the I-610 Loop to Space Center Houston with pickup at 9:30 to arrive at Space Center Houston between 10 and 10:15 AM provided there are no traffic problems and pickup at Space Center Houston outside the main entrance to the building and where the party was dropped off at 3:30 PM to return to the original site of the pickup at between 4:15 and 4:30 PM. Because of rush-hour traffic, the return trip takes longer.
Space Center Houston is 27.3 miles from City Hall at 901 Bagby Street, in downtown Houston 77002. It is 54.6 miles roundtrip. Allow 30 minutes to get there and 45 – 60 minutes to return in rush hour traffic.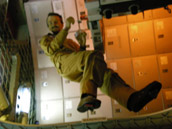 This tour also takes us to Kemah, Texas. The drive from Space Center Houston to the Kemah Boardwalk is 7.3 miles. Allow 14 minutes to make the trip.
The Kemah Boardwalk in Kemah is 34.2 miles from City Hall in downtown Houston or 68.4 miles roundtrip. Allow at least 1 hour to return to Houston in rush hour traffic.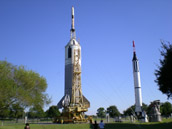 For prices of these tours, click here. Note that you will require the free Adobe Reader in order to read these pricing documents. You can download the latest version of this software by clicking this link.