Presidential Tour of West Texas and Arkansas
The presidential tour of west Texas and Arkansas spans eight days
Day 1: Drive to Huntsville. Stop to see Big Sam and either the Prison Museum or the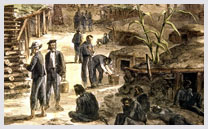 home burial site of Sam Houston. In Madisonville, see the former Shapira Hotel form 1904. Stop for snacks, if possible. In Palestine, see a replica of an 1880s' town, Victorian homes, and either the 1917 stear or the 1947 diesel train. Lunch in Palestine. Drive through Rusk. Drive to Tyler. The Historic Aviation Memorial Museum has a collection of World II planes. The Tyler Rose Garden has made the city famous.
Day 2: Morning in Tyler. Tour the Greenberg Smoked Turkey Plant and visit Camp Ford Historic Park. Camp Ford was the site of the largest Union prisoner of war compound operated by the Confederacy. Travel to Kilgore. Have lunch. See art deco buildings and oil derricks. Visit the East Texas Oil Museum and the Rangerette Showcase Museum. Drive to Longview. Drive to Marshall and tour the Harrison County Historical Museum. Drive to jefferson. See old Victorian homes. Stay in a bed and breakfast.
Day 3: Morning in Jefferson. Vist the Jefferson Historical Museum in the 1980 Federal Building and Jay Gould's railroad car "Atalanta." Drive to Texarkana. Tour the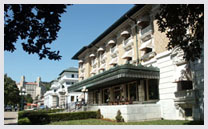 Museum of Regional History. Drive to Hope. Lunch in Hope. Tour the Clinton Center, home of the former President Bill Clinton. See his second house, the elementary school he attended, and the cemetery where his parents and grandparents are buried. Drive to Hot Springs. Hot Springs National Park Visitors Center. Drive to and check into the Velda Rose Hotel. Dinner at the Arlington Hotel.
Day 4: Morning in Hot Springs. Spa and full bodymassage. Visit Bill Clinton's church,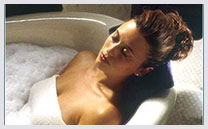 third and fourth homes, and junior and highschool. Go to the observation deck and the spa museum. Lunch in Hot Springs. Drive to Little Rock. Tour the Central High Museum and Visitors Center. This is still an active high school with an enrollment of about 2,000 students. Built in 1927, it was the site where paratroopers were sent in to integrate the school in 1967.
Day 5: All day in Little Rock. Tour the Old State House Museum which served as the State Capitol from 1842 until the early 1900s, the State Capitol, the stue of the Little Rock Nine, and the Governor's Mansion in the morning. Lunch at the William J. Clinton Presidential Library and Museum. Afternoon at the Clinton Library and Museum.
Day 6: Drive to Fayetteville. See where Clinton taught college classes. See where Clinton lived. Drive to Fort Smith.
Day 7: Early morning in Fort Smith. Tour Miss Laura's Visitor Center. Drive through the Ouachita Mountains, part of the Ozark Mountains. Go through Mena and DeQueen, Arkansas, and Paris, Texas. Spend the night in Sherman, Texas.
Day 8: Drive to Denison, Texas to see the Eisenhower birthplace. Drive through Dallas. Lunch in Dallas. Drive to Corsicana. Tour the Collin Street Bakery. Drive to Houston.