About Houston Historical Tours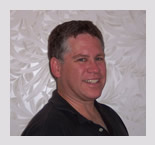 Keith Rosen is the owner and primary tour director of Houston Historical Tours. He has led tours of Houston since 1985. He shares his love of the city and the histories that few people know, have been written, or read. Keith is a research historian. Keith taught from 1981 to 2015. He passed Texas state certification tests in five areas and taught for several years in middle and high schools. He taught with colleges and universities in Alvin, Hurst, Denton, Dallas, Houston, Richmond, Sugar Land, and Melbourne, Florida starting in 1987 before finishing in 2015. These institutions included Richland College (RC), Tarrant County Junior College (TCJC), Brevard Community College (BCC), Alvin Community College (ACC), San Jacinto College (SJC), Texas Southern University (TSU) in 2003 and 2004, and Houston Community College (HCC) from 1987 to 1989 and 2001 to 2015. He also taught Judaic courses at the Florence Melton School from 2000 to 2009. He was nominated or selected as the teacher of the year four times. He nows enjoys collecting a monthly pension.

In 2003, Keith was chosen as the Master Tour Guide for the City of Houston multicultural tours. He served on the Harris County Historical Commission from 2007 to 2013. He co-authored a historical marker for one of the oldest African American congregations in Houston. Keith has been profiled in over 30 books, magazines, journals, blogs, and newspapers. He is a member of the Professional Tour Guides Association of Houston (PTGAH) and was the first Houston tour guide who became a Certified Tour Ambassador (CTA). Several organizations have had him as their featured speaker.