About Houston Historical Tours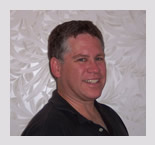 Keith Rosen is the owner and primary tour director of Houston Historical Tours. He has lead tours of Houston since 1985. He shares his love of the city and the histories that few people know, have been written, or read. Keith is a research historian. He has taught with colleges and universities in Alvin, Hurst, Denton, Dallas, Houston, and Melbourne, Florida since 1987. Currently, he is a professor of history and government with local community colleges in Houston and the Florence Melton School. He has also taught history at Texas Southern University (TSU) in Houston. He has been nominated or selected as the teacher of the year four times.
In 2003, Keith was chosen as the Master Tour Guide for the City of Houston multi-cultural tours; in 2007, he was appointed to the Harris County Historical Commission. Keith has been profiled in several books and newspapers.
In his spare moments, Keith enjoys hiking, tubing, spelunking, horseback riding, rafting, and camping. He also plays tennis and softball. He also teaches courses in backgammon, blackjack, roulette, and craps. He currently is working on a book about the history of Jews in Houston.